GET OFF THE TREADMILL, AND GO SOMEWHERE
In today's economic environment business owners and leaders need a performance advantage.
This 12-session program is based on the ground-breaking work revealed in the New York Times bestseller: The Three Laws of Performance. In this program, you will learn and apply a new model that gives immediate access to significant performance improvements in your business.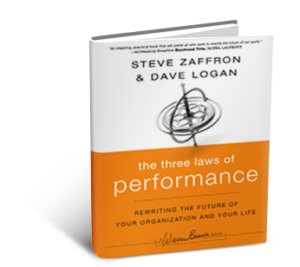 Out of your participation in this program you will:
GAIN SIGNIFICANT IMPROVEMENTS in your business performance.
CREATE A BOLD, INSPIRING FUTURE for you and your business that catapults you into exciting new territory.
DISCOVER AND DISSOLVE what is holding you back and expand the impact your career and business make.
APPLY THE THREE INVARIABLE LAWS that govern individual performance.
SHIFT FROM SURVIVING TO THRIVING in any economic environment.
Next step...
Let's have a preliminary conversation to identify the value for you and your organization.