GET OFF THE TREADMILL, AND GO SOMEWHERE
In today's economic environment business owners and leaders need a performance advantage.
This 12-session program is based on the ground-breaking work revealed in the New York Times bestseller: The Three Laws of Performance. In this program, you will learn and apply a new model that gives immediate access to significant performance improvements in your business.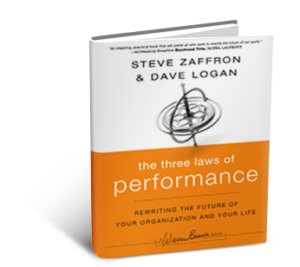 Next program begins early in 2020.
Complete the form below to be notified.
Next step...
Let's have a preliminary conversation to identify the value for you and your organization.