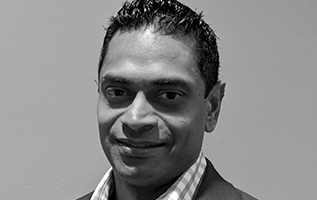 Raj joins the company after spending 14 years in baseball and 6 years as a financial advisor and has spent the majority of his working years in leadership. With a unique background that combines finances with sales, marketing and creativity, Raj brings a new voice to our consulting team and is deeply interested in transformation for both businesses and individuals.
Raj believes that, both in business and in life, that communication and being fully self-expressed is the access to being more fulfilled and living more powerfully. His core values are: integrity, authenticity, compassion, passion, leadership and creativity.
He has served on multiple community organization boards and currently sits on the boards of: The Boys and Girls Club of Southwest County, Murrieta/Wildomar Chamber of Commerce, Assistance League of Temecula Valley and is the Chair of the Helping Young Professionals Exceed (HYPE) committee. He believes a life of service is a life that's fulfilling.
In his spare time, Raj likes to explore new places, hike, golf, read and enjoy sports. He is committed that his clients not only have results in their business, but also in their lives and transformation in their relationships with their employees.
908-872-4228
If you reach voicemail, please leave a message.