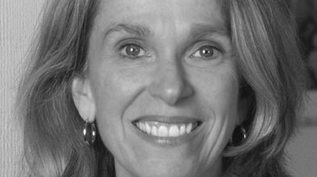 Dianne has worked with business leaders for over 30 years to transform their companies and their lives.
Before finding her vocation, Dianne worked at New York ad agency Ogilvy and Mather and studied pre-med at UCLA. After taking the Est training and seeing the possibilities that arise from transformation, Dianne joined the Est staff. As the executive responsible for graduate programs, she trained the leaders that would coach Est graduates in achieving their goals.
Seeing how much of people's lives revolved around work, she chose to start her own business in order to work with the leaders who shape that environment: owners, CEOs and entrepreneurs. If they were effective, successful and satisfied, it would filter down to employees. That could transform a business, and lead to extraordinary results.
For over 25 years, Dianne has studied the power at the intersection of humanity and business. Her well-honed skills in listening and clarifying the business issues, and making the distinction between what-you-think and what-is-so, create powerful openings for breakthrough performance.
Working one-on-one and leading groups, Dianne specializes in issues of performance, vision and action, commitment, and money. Replacing doubt, agendas and the need-to-be-right with possibility, authenticity and effective action, she has seen transformational results for companies ranging from one-person startups to NASA.
Dianne has served as a board member for a range of non profits, offering business guidance to organizations including:
The Soul of Money Institute, The Hoffman Institute, Prison Possibilities and The Holiday Project.
When she is not assisting people with their businesses she enjoys yoga and cooking and travelling with her husband and exploring the world.
+ 1.415.613.9094
If you reach voicemail, please leave a message.