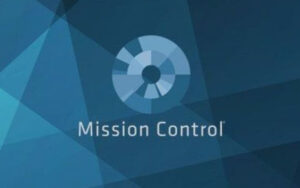 An exciting new approach to performance and productivity that provides a dramatic increase in your productivity and effectiveness while reducing stress, burden and overwhelm.

The pace of work is accelerating, leaving many of us with the experience of being overwhelmed, frustrated and stressed. We're deluged with information, tortured by impossible deadlines, and overloaded with high-spiraling expectations. No matter how well organized we are, effectively dealing with all we have to do and handle often seems impossible. The tools that were developed more than 30 years ago simply are insufficient for today's work demands.
Be immediately more productive with new perspectives, tools and practices

In Mission Control workshops and training programs, you begin to be aware of the unseen self-imposed limitations to your own productivity and performance. You are equipped with new perspectives and learn how to build new work habits for dealing powerfully with the flood of tasks, activities, challenges, and opportunities that come at you daily. These new perspectives and work habits will leave you more focused, confident, and effective.
You'll get six new tools with accompanying work practices that enable you to manage everything you are doing and not doing, so everything in your life is handled all of the time. Using the Mission Control system, you'll be able to focus completely on what is in front of you, bringing all of your intelligence, creativity, and natural ability to your work.
Be more productive and more satisfied
Using Mission Control's innovative principles, tools, and practices, you'll find yourself accomplishing what is important to you while being more productive and effective; even as your stress is cut in half and your sense of satisfaction and work/life balance are increased.
Doing that produces results
Ultimately our performance, productivity and effectiveness are a function of what we do and what we don't do. Mission Control programs are designed to impact what you are doing and consequently the results you are producing. Our clients have generated new levels of results in areas such as:
Achievement of project milestones with tight schedules and restricted resources
Enhanced sales performance, with dramatic increases in conversion rate and average sale
Reduced cycle time for product development
Significantly elevated customer satisfaction scores
In addition to a direct effect on business results, clients also report impact in how they are operating, including:
Recovered time each week – up to and even exceeding ten hours per week
Reduced time on email and in meetings – cutting time spent by 50% and more
Accomplishing what they set out to accomplish
Being more purposeful
Reduction of stress and overwhelm
Being less distracted
Greater clarity on what is important to accomplish
You will need a private space at home or at work and a computer with a camera and a strong internet connection. The webinar is a highly interactive experience with all the participants on the screen together, so group size is limited.
Fridays, beginning January 26th, 2024
10:30 AM to 12:30 PM Pacific Time
January 26th
February 2nd, 9th, 16th, and 23rd
March 1st, 8th, and 15th
(Eight two-hour sessions)
Contact course leader Phil Cisneros at 831-419-5686, or complete the adjacent form.
"Since taking Mission Control, I've had a 100% increase in productivity. I now have control over my work and I'm working on the things that truly make a difference for my company. And, my peace of mind has increased because I am able to be truthful about when things are going to be done. Now if I say it is going to be done, it's done. It's priceless."
Debbie Hyde-Duby
President, Pearl VisionCare, Inc., a subsidiary of Cole National
"I'm amazed by the sense of accomplishment that I have realized from using Mission Control. Before, when I was at work, I was multitasking and working hard, yet at the end of the day I lost track of what I had completed.
"Now, I know what I'm going to do on a particular day, and I get it done. I also have time to focus on one thing at a time and give it 100% of my effort, with a higher quality output. It's awesome."
David Rose
Manager of Standard Products & Tools, Metrowerks, a subsidiary of Motorola
© 2020 Effective Action Consulting LLC