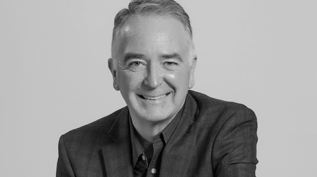 Jim works with executives and business owners to
GET OFF THE TREADMILL AND
GO SOMEWHERE

and he helps turn their
MANAGERS INTO LEADERS.
Who he is
Jim's mission is to elevate or upgrade the conversations in organizations, to have people talking more about what's possible and less about what's wrong. He stands for a world in which people are connected, compassionate and creative. His values are: reliability, leadership, commitment, compassion, integrity and harmony. His top five Strength Themes are Responsibility, Learner, Restorative, Communication and Input.
Experience
Jim has a diverse background that includes oil exploration, software development, corporate training and performance support, project management and land development.
Education
He received a Master of Business Administration (MBA) degree from San Diego State University, a Bachelor of Science degree from the University of the Pacific and did post-graduate work at California State University Northridge and Los Angeles.
Community
Jim is an active member of Toastmasters International, a Rotarian, District Chair for Boy Scouts of America, board member of the Economic Development Coalition, and organizer of TEDxTemecula, a locally organized TED event, now in its 12th year.
Contact Jim McLaughlin at 1-951-225-2179
A little bit of Jim's backstory...
Testimonials
"I cannot put into words..."
I signed up for your class hoping to identify areas in my personality that would potentially keep me from moving to the next level of success.  I did not want to get in my own way like so many of us tend to do.
I accomplished everything that I set out to accomplish and more.  I am much more focused now.  I use my time more wisely and I'm less fearful of the unknown.  
I cannot put into words the difference the class has made in my life both personally and professionally.  Almost daily,  I put to good use the lessons and exercises provided in your class with regards to goal setting, identifying fear vs. reality.  When confronted with a tough decision,  I ask myself, "What would Jim McLaughlin do in this situation?"  I simply cannot thank you enough for all your help.  Worth 10 times what I paid and more.
Jonathan N.
Health insurance consultant
"...It has opened doors..."
When I started working with Jim, I was not sure what to expect – every year I invest in myself and my business. I had heard good things about Jim, but I had no expectations.

What happened: I completed a goal I had in mind for a long time. Jim lit a fire under my butt and held me accountable.

How has it made a difference?
It has opened doors to contacts I would have never dreamed of pursuing and my financial goals were reached.
Daniel G.
CPA, CTC
"...brought together the management team in ways we couldn't do ourselves..."
I was hoping to get someone to help me actually manage the business and perform more financial advice.

What we actually accomplished was setting up a better working relationship between my daughter and myself. It brought together the management team in ways we couldn't do ourselves. At times Jim served as an arbiter between the interested parties and brought things to issues rather than emotion. We also set goals and Jim held us to the goals so our objectives were met.

It has made us more organized. Mostly it has helped in working out the family issues between the business and the people.
John M.
Landscape Construction
"...I can navigate people issues and conflicts better..."
I wanted to identify ways I was keeping myself from being the leader, business owner, and manager I wanted to be. What were my "issues" that prevented me from achieving the results I wanted?

Now, I can navigate people issues and conflicts better. The concept that other people's actions make sense to them based on how they perceive a situation has helped me. Now, I try to understand someone's perspective of a situation to understand why they are acting or not acting a certain way.
Andrea S.
Attorney
When I started with Jim, I was hoping to get help with the direction of our company: coming up with a system of analyzing and selecting new payroll software, setting short- and long-term client and staffing goals and a having a road map for achieving those goals.

The results:
I selected the most effective software.

I interviewed and hired initial employees.
I set and achieved client level goals and
I learned how to be an effective leader and be big-picture focused.
Our growth as a company continues. We have been able to affect the lives and well-being of 6 employees' families. We have shouldered all the payroll and payroll-related issues of 300+ companies and developed a solid customer service reputation.
Most importantly my relationship with my wife and family as well as co-workers has been refined resulting in a more calm and gentler Mark!
Mark R.
Payroll and Bookkeeping Services
I started working with Jim because I wanted greater revenue results and gain operational efficiencies.

What happened? I gained an understanding of myself and my impact on those I most closely work with – a priceless gain!
How that has made a difference: I have achieved my revenue goals (30% increase), but more importantly my relationships with my co-workers, which happen to be my family, have improved dramatically, professionally and personally.
Rebecca P.
Senior services
What I wanted to accomplish: to identify and break through the mindsets that have been holding me back from growing my business and to increase my profit.

What happened: I had significant breakthroughs that helped me identify and replace mindsets that were not serving me.  I had growth in my business of about 30%.

As a result, spiritually, relationally and professionally I am in a very different place than I was a year ago.  I am excited about what is emerging and what the future holds and am so grateful for Jim and the work he helped me do.
Gina R.
Health coach
There's nothing like the confidence that comes with having the road to success all mapped out. What you can't see, however, are the potholes and detours that can set you back. Having the right professional coach/mentor/partner to team with you to move your life from good to amazing and extraordinary is essential.
Jim McLaughlin is my coach. I appreciate him and recommend his professional transformational coaching to all who are looking to live an amazing and extraordinary life.
Lloyd M.
Real Estate Broker
Subscribe and be informed of events, offers, and insights.
+ 1.951.225.2179
If you reach voicemail, please leave a message.