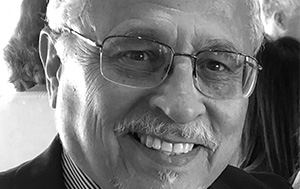 Phil Cisneros has been leading workshops and consulting businesses and executives for over 20 years. He was an educator for over 22 years and taught every grade from kindergarten to college. Phil has his master's degree in Administration/Education from San Jose State University. His own experience in leadership and management led him to consult, coach and deliver leadership and management workshops for executives, managers, entrepreneurs, businesses and organizations throughout the U.S., Canada, Mexico, and Australia. He is an active leader in the field of transformation and has impacted the lives of many.
Phil has dedicated his life to having individuals, organizations, and companies transform their conditions from predicaments to designing powerful futures that enable them to produce extraordinary and unprecedented results for themselves and the lives they impact. He is also a singer/guitarist/songwriter and has performed all over the world.
He lives near Santa Cruz, CA and is a dad to two daughters who bring him much joy and energy!

Testimonials
I've been working with Phil Cisneros now in different capacities since the beginning of the year and I'm loving the results I'm getting out of working with him. My marriage is shining, our company is thriving during COVID times, and I saw 6-figures appear out of seemingly nowhere.  Phil knows his stuff and I'd happily recommend him to anyone looking for breakthroughs.
Corey Padnos
JBodyworks
I'm pleased to have taken the "Being a Leader" course from Phil Cisneros a couple of years ago in San Jose.  I found Phil to be an effective and charismatic course leader, one who authentically cares about his students and is able to create the outcomes promised in the course.
For example, as vice president of my homeowners' association, I now find myself powerful and confident in the face of problems and disagreements, when previously I had occurred for myself as hesitant and unsure.  As a participant in other projects, I've risen to the level of leader unofficially without usurping the role of the leader "of record", something I've always wanted to be able to do.
The same goes for my family.  There have been times in the past when I asked myself why I haven't assumed a leadership role, given my knowledge and experience.  I now find that has occurred without my having to do anything particular to cause it other than to put into practice distinctions I learned in the course, such as addressing the concerns of those I am leading or allowing them to make meaningful contributions.
I would unreservedly recommend Phil Cisneros as a course leader.
Laurie King
I've taken two courses led by Phil, "Mission Control" and "Be A Leader."
What I value most is Phil's authenticity and commitment to me getting maximum value out of my participation.
His natural enthusiasm for the material engaged me and I felt heard when I had questions or something to contribute.
In my "Be A Leader" course, I thought missing the second session would allow me to catch up on a work backlog that felt overwhelming. Phil held me to my word to be in the course and as a result, I discovered a freedom to feel overwhelmed but not be driven by it. Things weren't as overwhelming as they had seemed.
As a result, I lead more effectively. Instead of working hard and trying to force things to happen, I lead by communicating an intention, being authentic and related, and allowing others to shine.
I'm grateful for the opportunity to have been in these two courses with Phil's leadership.
Sincerely,
Raymond Albano
Financial Consultant
LPL Financial
I highly recommend Phil Cisneros, not only as a consultant, but as a highly effective, perceptive, and intelligent human being.
Phil contacted me a few years ago to inform me about an effectiveness course he was leading named Mission Control. What seemed to be, at best an informative interruption in my day, ended up being an extremely powerful, and transformative experience for me which started me on an unexpected path to growth and development, not only in my business but in my personal life as well. After all, I find that who I am being and how I am acting both at home and at work are extremely interrelated.
Subsequent to Mission Control, I hired Phil as a consultant. Thanks to his support, his coaching, and his patient and diligent listening, I have been able to produce excellent results. In the last 18 months, my business is up over 30% and my relationship with my wife is the best and most satisfying it has ever been.
I consider Phil as my coach and as my friend. He's simply a joy to work with.
Shahin Dardashty
UPD Inc
United Pacific Designs
+ 1.831.419.5686
If you reach voicemail, please leave a message.