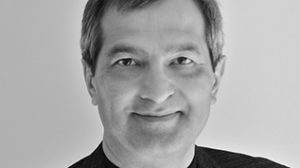 Saeed leads by instilling leadership in individuals and collaboration in teams with domain expertise in technology design, operations, and delivery. He brings over 30 years of global leadership and management experience with a technology background in telecommunications, computing, and graphics.
With a passion for innovation, Saeed holds over 20 patents. He is an expert in executing strategic initiatives from start to finish by designing work environments where people thrive and by organizing teams at scale. He is committed to building organizations as a platform for professionals to deliver extraordinary solutions as their self-expression through Innovative thinking, high performance, and authentic leadership.
Saeed has been engaged in the area of transformation for over 30 years; he has led courses and presented his work at conferences.  Saeed has been married for over 30 years and has two daughters.
+ 1-408-613-5007
If you reach voicemail, please leave a message.